The residence of Valentine O. Weed (300 E. 4th Street), location of the murder of Mary Ramey. Earliest photo circa 1900, later re-modeled in the colonial revival style circa 1940, and finally demolished, as a parking lot 1997.
I took the photo of the location in 1997. For some reason I thought I could wander around the locations of the murders and find…I don't know what. If I had realized the remnants of the original retaining wall were there I would have taken a brick as a souvenir.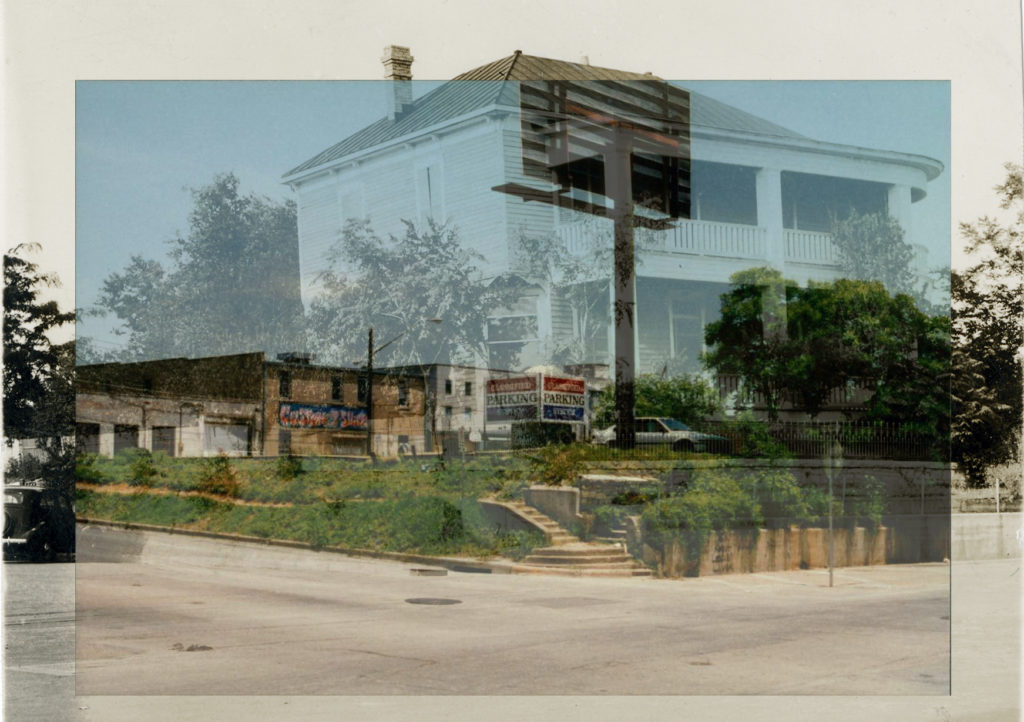 A hotel is currently located on the site.